Free download game Monads II full crack - GamePcCrack.Com
The second work following '
Monads
', released in 2019.
About Series
'The ensemble about loneliness.'
Inspired by classic SRPGs, "Monads" is a trilogy series that adds the charm of the story of colorful characters intertwining with their own views and worries to battle rules represented by tile-based turn-based battles.
This series is basically a 'Tactics' game. Among the various characters, You can find the effective combination for each stage environment, and the same character also have different powers depending on which abilities you choose within a certain constraint. In addition, there are various levels of difficulty, from 'Beginner' to 'Legend', to play games according to your preference. Anyone, ranging from users who want to appreciate the story without burden to strategy game enthusiasts who love special challenges, can play this.
Key Fetures:
First, units "retreat" before they die if enough damage accumulates. a parameter named 'Will' decreases depending on events in battle, such as being damaged or friendly units being removed. This will make the unit retreat easily. Of course units can die, if you don't give a chance to retreat and do a lot of damage. In this case, the vestige remains in the tiles and lowers the will of the surrounding units, regardless of if it is friendly or not. These will require deeper thought as the difficulty increases. And 'Will' also affects 'Morale', which is a shared resource needed to use Ultimate skills.
Secondly, it has the rules of puzzle game in macroscopic view. No random, so same behavior always leads to the same result, and you can revert and try different actions whenever you want. While encouraging new strategic attempts by players, the frustration from mistakes is intended to be minimized.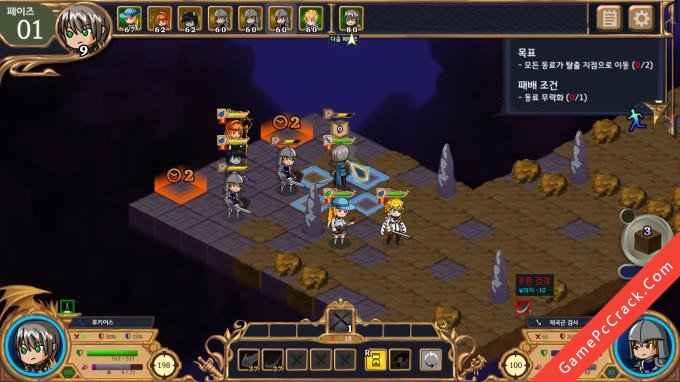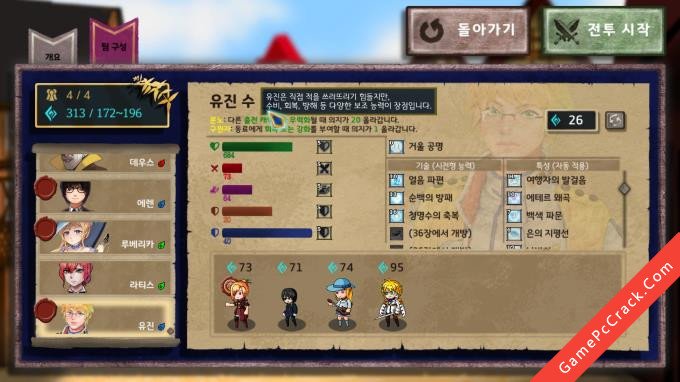 Requirements
Download
Tags
Offer
Comments