Free download game シオリノコトハ – Dark Reflections – full crack - GamePcCrack.Com
「シオリノコトハ – Dark Reflections -」 is a novel game in the survival mystery genre set in an inescapable private library.
The suspense visual novel 「シオリノコトハ ~密室図書館の生贄~」 has been remade for the CS Novel Club platform so that it can be enjoyed by people of all ages around the world.
The character voices of the heroines who color the story are handled by gorgeous VTubers!
◆Introduction
"It's over…Everything is over…."
A series of murders and bizarre incidents occur in a private library that has become inescapable.
Eventually, the food runs out, and the library becomes filled with madness…
◆Synopsis
At the end of a deep forest, there was a large library with European-style architecture.
Kenji Azuma drops by the library whenever he finds time. The reason why Kenji, who doesn't usually read books, comes by so much is because of the girl who works at the library, Shiori Tokita.
Kenji falls in love with her at first sight, and spends his days in the library reading and watching Shiori. One day, Kenji falls asleep and is awakened by the sound of an emergency bell…
The area was pitch black and the doors would not open…the library had turned into an inescapable prison.
Within the locked down library, Kenji and his friends are tossed about by the mysteries hidden there and the murders that occur…
◆Characters
・Shiori Tokita
VA: Asano Ruri (Asano Sisters Project / Crocodile.ltd)
A girl who works as a librarian at the Tokita Library.
She is sickly and has never been to school, and spends most of her time either at home or in the Tokita Library.
・Erika Kimishima
VA: Hizuki Miu (WACTOR)
A high school girl who loves fashion and is Kenji's classmate.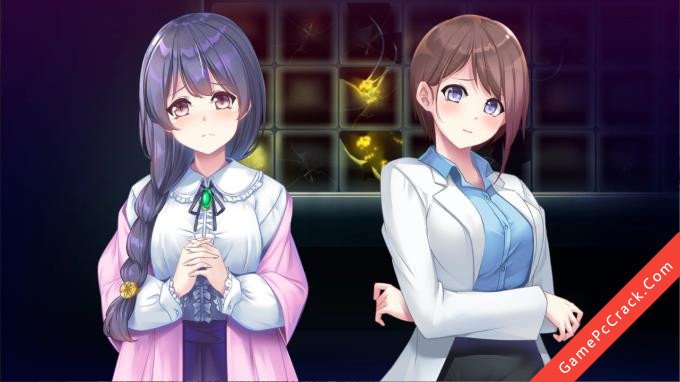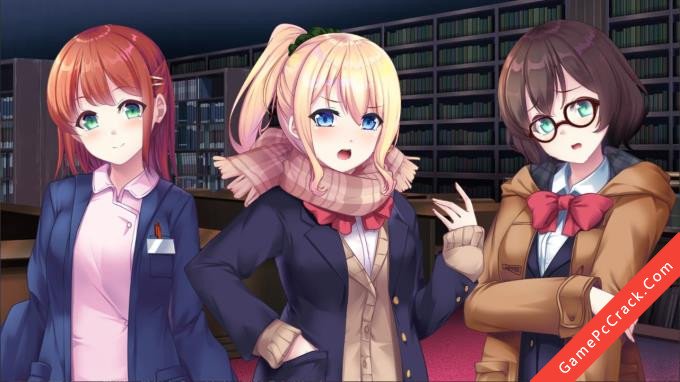 Requirements
Download
Tags
Offer
Comments