Free download game Divine Dawn full crack - GamePcCrack.Com
Unravel the secrets of a fading world as you investigate four missing goddesses and an impending cosmic threat in a fantasy adventure. Fight, fuck, and offer extensive therapy to a wide variety of cute girls, both human and monstrous. Decide whether gaining power and becoming closer to otherworldly beings is worth trading away parts of your humanity.
Divine Dawn allows you to step into the role of a young man with dreams of heroism, customizing your character with a huge variety of abilities, traits, weapons, and elements. While your character has goals and a personality of his own, you can shape how they handle situations; allies will remember and reference many of your choices, and some can significantly affect your character's development. It's up to you to decide exactly what being a hero actually means, and what kind of impact you leave on the world.
Weapons and elements have unique movesets, lending themselves to different styles of play. Hydromancy offers healing, support, and good damage with high-pressure water, while its sister school Cryomancy freezes and bleeds foes. Shortbows excel at quick attacks, inflicting a wide variety of debuffs and statuses, while Greataxes use your own vitality to fuel berserker rampages dealing ruinous damage.
Each party member has their own problems and aspirations, strengths and weaknesses. They're people, sharing some of the same struggles as your character. Some have it together better than others, but most could use a shoulder to lean on and someone to talk to. Relationships can bloom in unexpected circumstances, and friends-with-benefits can become something more. Earning their trust and blossoming affection will reveal new aspects to characters you thought you understood, and potentially benefit them in combat as well as they master new abilities.
Allies can also teach you new martial arts or types of magic, including otherworldly Aether and Nether magic. The Nether is a realm of emotion and feeling, an avenue to improve empathy, while the Aether is a stark understanding of fundamental concepts and raw willpower.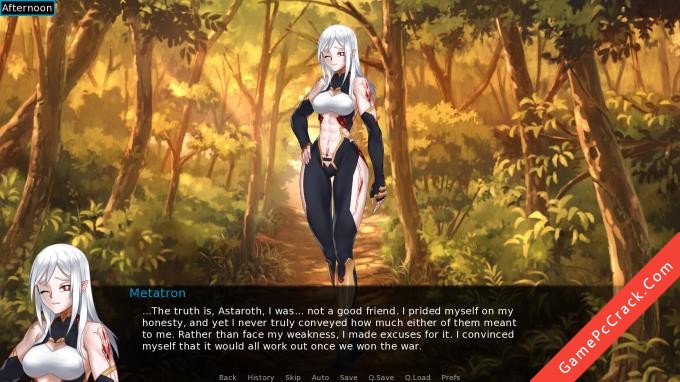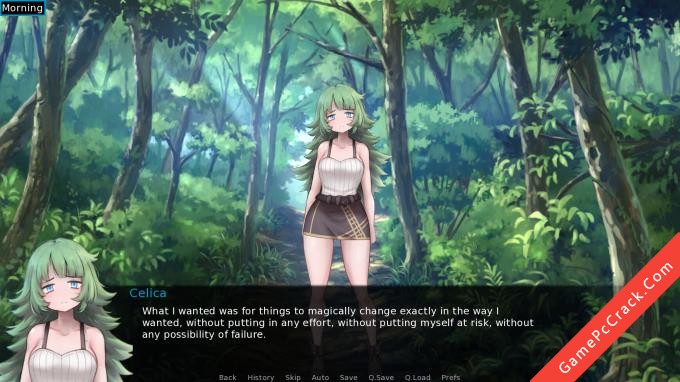 Download
Tags
Offer
Comments