Free download game Get In The Car, Loser! full crack - GamePcCrack.Com
She said "GET IN THE CAR, LOSER! I know you're not up to anything this summer, I've got the Sword of Fate, and there's an ancient evil that needs to be sealed away."
Everyone knows the story of how the great hero of legend Agi of Roses fought the Machine Devil and used the Sword of Fate to seal him away for a thousand years. Now, hateful Machine Devil cultist edgelords are spreading terror in order to summon him again, and the Divine Order that rules over our world claims that fighting them before it's too late would be "just as bad as them."
Obviously that won't stand, and that's why three young attendees of the local Academy of Order and one renegade angel from the Divine Order are heading off on a road trip to take the fight to the Machine Devil and his cultists. Will Sam Anon succeed in her mission to seal away evil for another thousand years, hit every diner along the road on the way, AND make it through a single conversation without blushing over her beautiful companions? The toughest challenges she's ever faced in her life lie ahead!​
Key Fetures:
Active time battle system inspired by classic and modern JRPGs—fight strategically and take advantage of each party member's complementary abilities in order to keep momentum on your side and make it through the gauntlet of fights the road throws at you.
Equipment-based character progression system: each item offers different abilities based off what character you give it to, and can be rearranged on the fly at any time between fights to create completely different party builds.
Genre-defying pop soundtrack by Christa Lee, because how can you say it's battle music if it doesn't even bang?
Visual novel inspired dialogue system allows for optimal "shoving your foot in your mouth while shooting the shit in the backseat" experience.
No sidequests, no maps, no codex entries. Who's got time for that when the world is in peril?!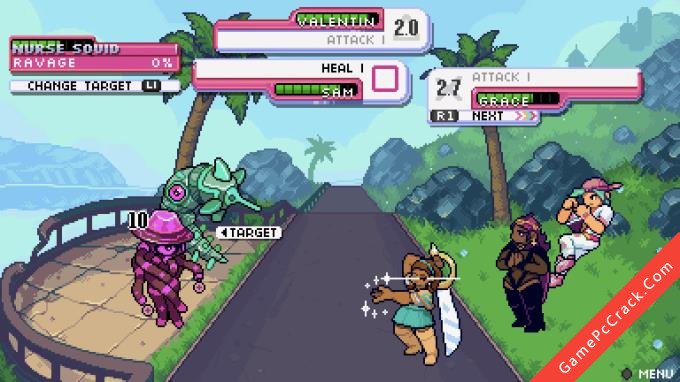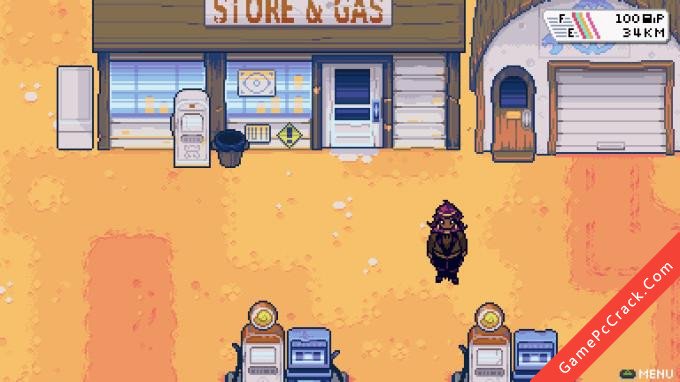 Requirements
Download
Tags
Offer
Comments