Free download game Table Games VR full crack - GamePcCrack.Com
Play dominoes, mancala, chinese checkers and reverse discs against a virtual opponent, or klondike solitaire, marble solitaire and sliding puzzles on your own.
Dominoes
The variant of dominoes in this game is block dominoes. Each player selects 7 dominoes. The rest are then put on the side. Each player takes turns to place down a domino, with a matching number, to either end of the line. If a player has no matching dominoes, then they must keep picking from the dominoes on the side, until they do. If there is none left on the side then the player skips their turn. The first player to place down all of their dominoes is the winner. The game ends in a block, if neither player can place down all their dominoes and the winner will be the one who laid down a domino last.
Mancala
This is a generic name for a family of games that are similar but have different rules. This game features a specific set of rules that you may not be used to if you have played mancala before. The board consists of 6 holes in front of each player, with an additional collection hole to the right. The goal of the game, is to get more stones in your collection hole, then your opponent. Each player takes turns to pick one of the 6 holes in front of them, with 1 or more stones. One of these stones is dropped in each of the holes, moving counter clockwise, skipping the opponent's collection hole. If the last stone lands in the player's collection hole, then they have another turn. If the last stone lands in an empty hole in front of the player, it gets captured and placed in the collection hole, along with any stones in the opposite hole. When all 6 holes in front of either player are empty, the game ends and any remaining stones in front of the opposite player, are placed in their collection hole.
Chinese Checkers
The aim of the game is to move all of your marbles from your home triangle, into the triangle of your opponent directly opposite you. To move a marble, you can either move it into an empty space directly next to it, or you can jump over a neighboring marble into an empty space behind it. If you choose the first type of move, then you can only do it once. However if you do a jump, then you can keep jumping consecutively, if it is possible. You can not combine both move types in one turn, only one or the other. If all of your opponent's triangle is occupied and it is a mixture of your own and your opponent's marbles. Then even if only 1 of those is yours, then you win the game.
Reverse Discs
This is an Othello style game, where the goal is to have the most disks flipped over to your colour, by the time the game ends. To play the game, each player takes turns to place a disk down on the grid, so that at least 1 or more of the opponent's disks are captured. The opponent's disks are captured if they are sandwiched between the newly laid disk and another of the same colour. Disks can be captured in all directions, as long as they are in a straight line. If a player cannot make any valid moves, then they skip their turn. The game ends when no more moves can be made by either player.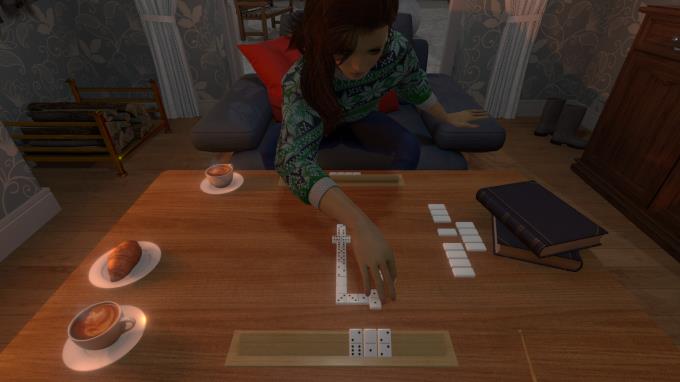 Requirements
Download
Tags
Offer
Comments